Howe Shelter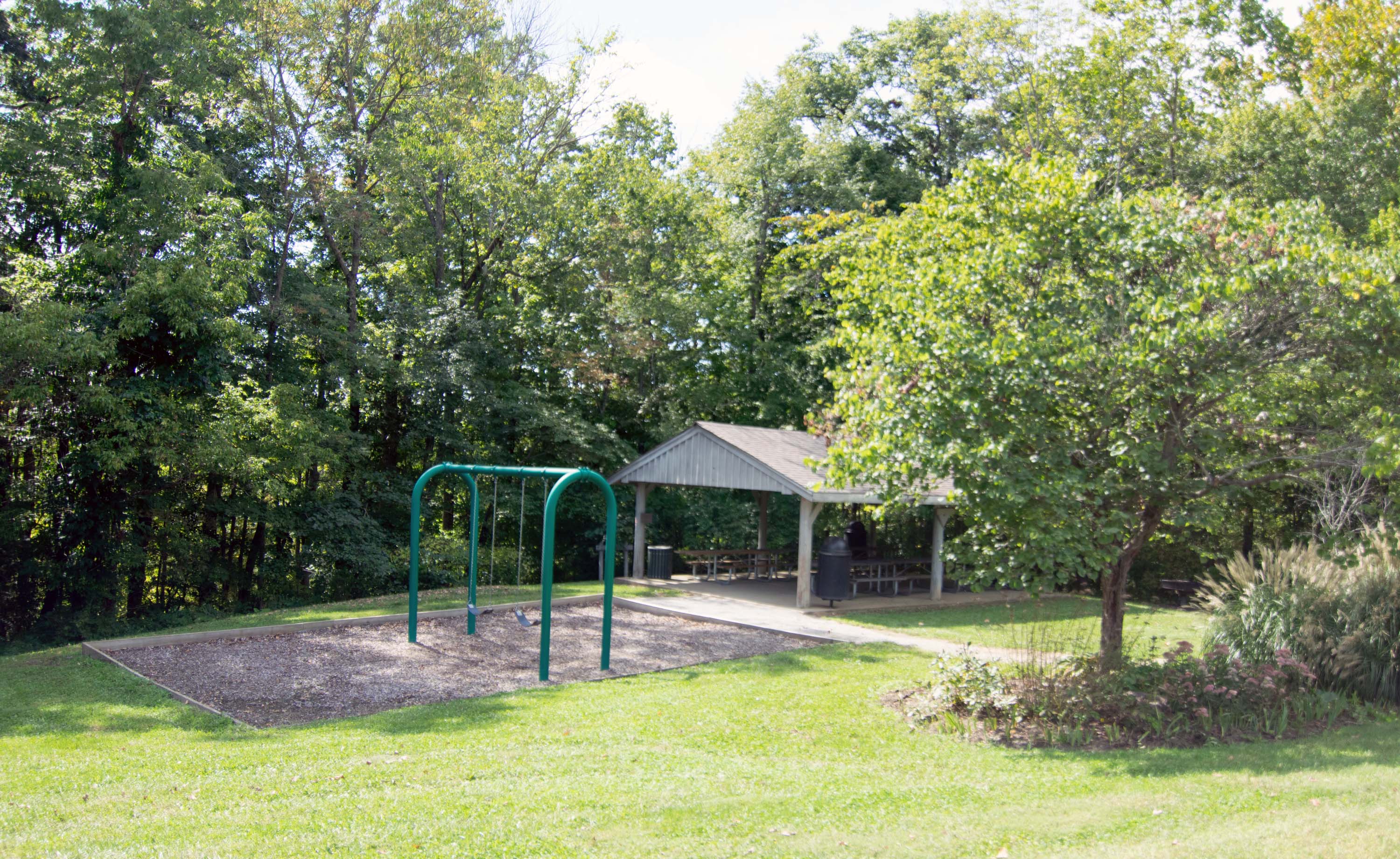 The Howe Picnic Shelter is located in the upper portion of the park near Group Camp Site A.
The facility will accommodate approximately 50 people and is equipped with 6 picnic tables and a grill.
There is a (non-flush) restroom and swing set located nearby, and a larger composting restroom located in the lower campground area.
No electric or water are provided at this shelter, but

non-potable

water is available outside the Park Manager's office. It is recommended the visitors bring their own drinking water.
A large playground is also located in this park on the way to the lower campground area, and is not next to the shelter.
General Information:
Shelter reservations are daily from 8am to dusk.
When reserved, there will be a "Reserved" sign on the shelter indicating that the shelter has been reserved for the day.
Upon departure, please leave the shelter and park area clean and all garbage placed in containers provided. (Visitors may want to bring extra trash bags.)
All vehicles must park in designated parking spaces.
Dogs are allowed, but must be kept on a leash no longer than 6' in length. Please clean up after your pets.
NO ALCOHOLIC BEVERAGES are permitted in the park.
Trail maps can be found on the website by selecting MetroParks – Governor Bebb MetroPark.
Fishing is permitted with a valid Ohio Fishing License.Use of firearms and fireworks is strictly prohibited in all areas of the park.
Motor Vehicle Permit required. FREE to Butler County Residents. Non-Residents $5/daily or $10 annually. A Group Motor Vehicle Permit for non-Butler County residents can be purchased in advance with your reservation for $25.
We offer a periodic newsletter with information about upcoming events and programs.
Create Family fun
MetroParks provides opportunities to experience open green spaces near home. Pick the time of day that fits your busy schedule to spend some time with nature. Hike a trail, wander through natural habitats, view wildlife or just play! Please consider donating to further MetroParks ability to provide these resources.