Volunteer with MetroParks
Share your talents, learn new skills, and meet dedicated people like yourself through our volunteer opportunities! As a volunteer for MetroParks of Butler County, you are supporting your local recreational areas, conservation and restoration efforts, educational programs, and more for our community now and for generations to come.
Our volunteer opportunities can be as different as the MetroParks themselves! You can get involved with various ongoing and one-time opportunities as an individual volunteer or as a team. Our opportunities offer experiences in projects and programs like invasive species removal, farm animal care, trail maintenance, nest box monitoring, garden management, historical interpretation, and more.
Want to learn more about our volunteer opportunities? Contact the Manager of Volunteer Resources, Elise Moeller, at emoeller@yourmetroparks.net or 513-867-5835 ext. 221!

Volunteer Management Software Update: Better Impact
Over the next two months, we will be transitioning from our current volunteer management system, Volgistics, to Better Impact! This new system will allow volunteers to personalize their profiles, navigate hour submissions more easily, and peruse and sign up for opportunities.
All Volunteer Hours for 2022
Please submit all 2022 volunteer hours through Volgistics or email an official MetroPark Monthly Time Sheet to emoeller@yourmetroparks.net by Saturday, December 31, 2022 at 12 p.m.
Volunteer Hours for January & February 2023
You will not have access to your VicNet volunteer account starting on January 1, 2023. Please keep a record of all January and February 2023 hours on a Monthly Volunteer Time Sheet!
Launch in February 2023
Once we are live in February, all active volunteers can explore the new platform, confirm that their personal information is correct, add their interests and a photo, and more.
Additional updates about the new software coming soon!




Upcoming Volunteer Opportunities & Events
To learn more about or to register for these one-time events or ongoing positions, please emoeller@yourmetroparks.net or call 513-867-5835 ext. 221 unless other registration methods are listed in the opportunity descriptions!
One-Time Volunteer Opportunities
Run the Parks 5K Series
During each monthly Saturday morning 5K race, which will take place at various park locations, we are looking for volunteers to assist with setting up and cleaning up the event, supervising our water and first aid station, aiding participants at the registration table, photographing the racers, and more!
Dates & Durations: First Saturday of every month from 9 a.m. to 12:30 p.m. or 8 a.m. to 11:30 a.m.
Locations: Various MetroParks locations
For additional details and to share your volunteer interest, visit https://form.jotform.com/223604450915149!
TAP Biking Monitor Meeting
Join us at our 2023 kickoff meeting for the Trail Ambassador Program's Biking Monitors! Join us for some coffee, learn about the updates for the new season, and mingle with fellow bike enthusiasts. This meeting is open to current and interested volunteers specifically interested in the Biking Monitor role!
This meeting counts towards your required TAP volunteer hours! Beverages and food items are available for purchase.
TAP Group Hike
All current Trail Ambassador Program (TAP) volunteers and community members in learning more about the TAP are invited to join us for a group hike at Meadow Ridge Area of Elk Creek MetroPark! We will start our morning at the shelter connecting with each other over coffee and bagels. After brief updates about the program, we will head out on a hike along the South Pond Trail, about a 1.4-mile loop trail.
This hike counts towards your required TAP volunteer hours!

Ongoing Volunteer Opportunities
Farm Caretaker
As a Farm Caretaker, you will care for our donkeys, goats, chickens, and rabbit! Farm animal care includes tasks like preparing feed and filling containers and hay racks, refreshing water, collecting eggs for distribution, cleaning coops and tanks, sweeping and washing paddocks, prepping bedding materials, and filling out daily animal care logs.
Dates & Duration: Flexible and intermittent (preferably available on a weekly basis); with a 6-month commitment to the position
Location: Chrisholm MetroPark, Historic Farmstead (2070 Woodsdale Road, Trenton, OH 45067)
How to Register: Email emoeller@yourmetroparks.net or call 513-867-5835 ext. 221 to learn more!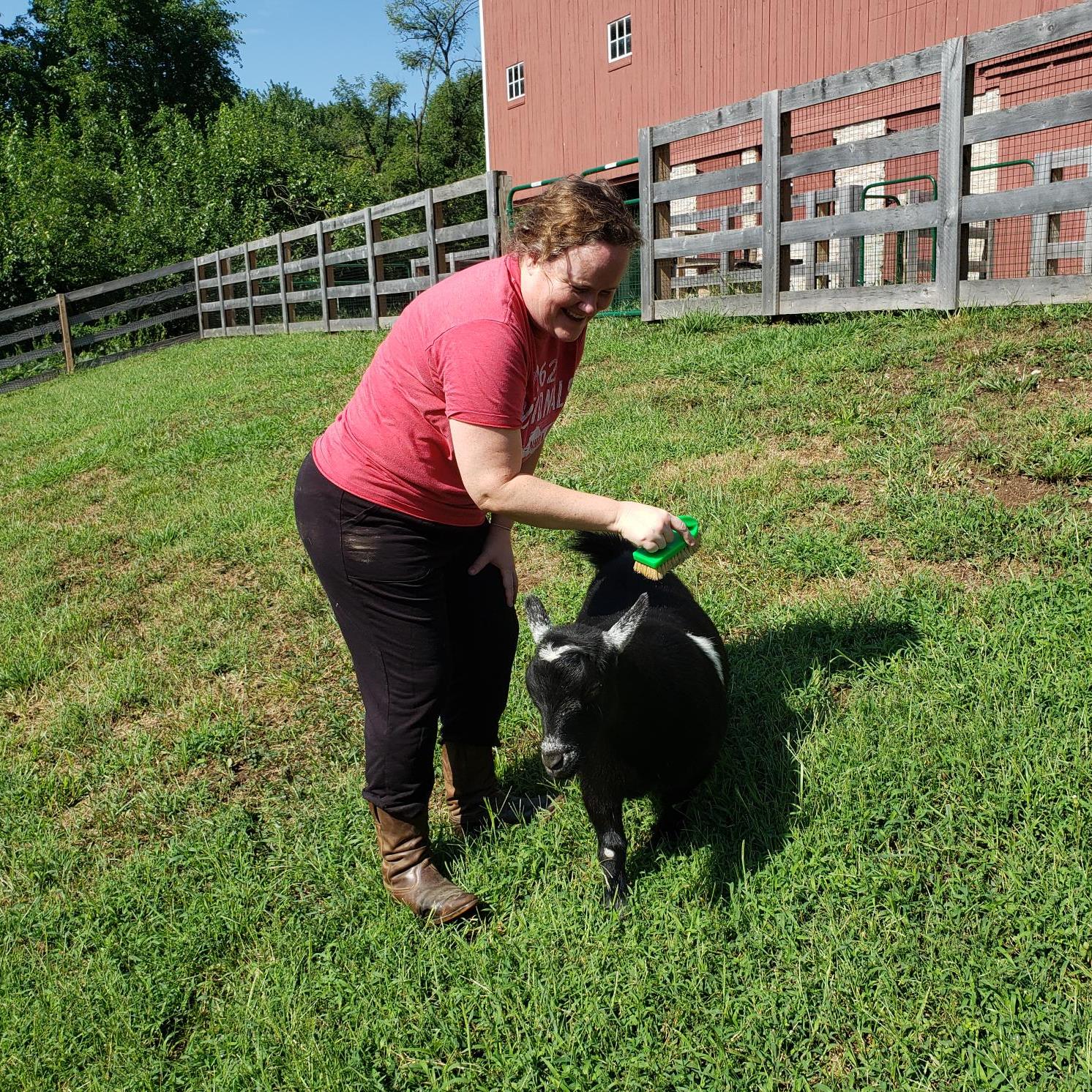 Educational Docent
Are you passionate about nature and/or history? Do you love sharing your knowledge with the community, especially the tiny future leaders of our world? If your answer is "yes" to both questions, become an Educational Docent with MetroParks of Butler County! As an Educational Docent, you will support MetroParks staff during Exclusive Park Experience programs for school groups, scouts, or other youth-based organizations.
Days & Duration: Mondays through Fridays during the mornings or afternoons
Locations:


Pioneer History Programs: Governor Bebb MetroPark, Pioneer Village
Natural History Programs & Conservation Programs: Rentschler Forest MetroPark, Indian Creek MetroPark, Elk Creek MetroPark, and additional locations
Farm & Amish Mennonite Programs: Chrisholm MetroPark

Qualifications:

Prior knowledge of or interest in natural history, cultural history, and/or Ohio's flora and fauna
Availability for 1 to 2 field trips a month on weekdays between 9 a.m. and 3 p.m., especially during the busy months of September, October, April, and May
Willingness to attend program trainings, shadow field trips, and review program curriculum with staff in preparation for field trips
Experience with public speaking Passion for working with kids
Enthusiasm about the great outdoors and history

How to Register

: Email emoeller@yourmetroparks.net or call 513-867-5835 ext. 221 to learn more!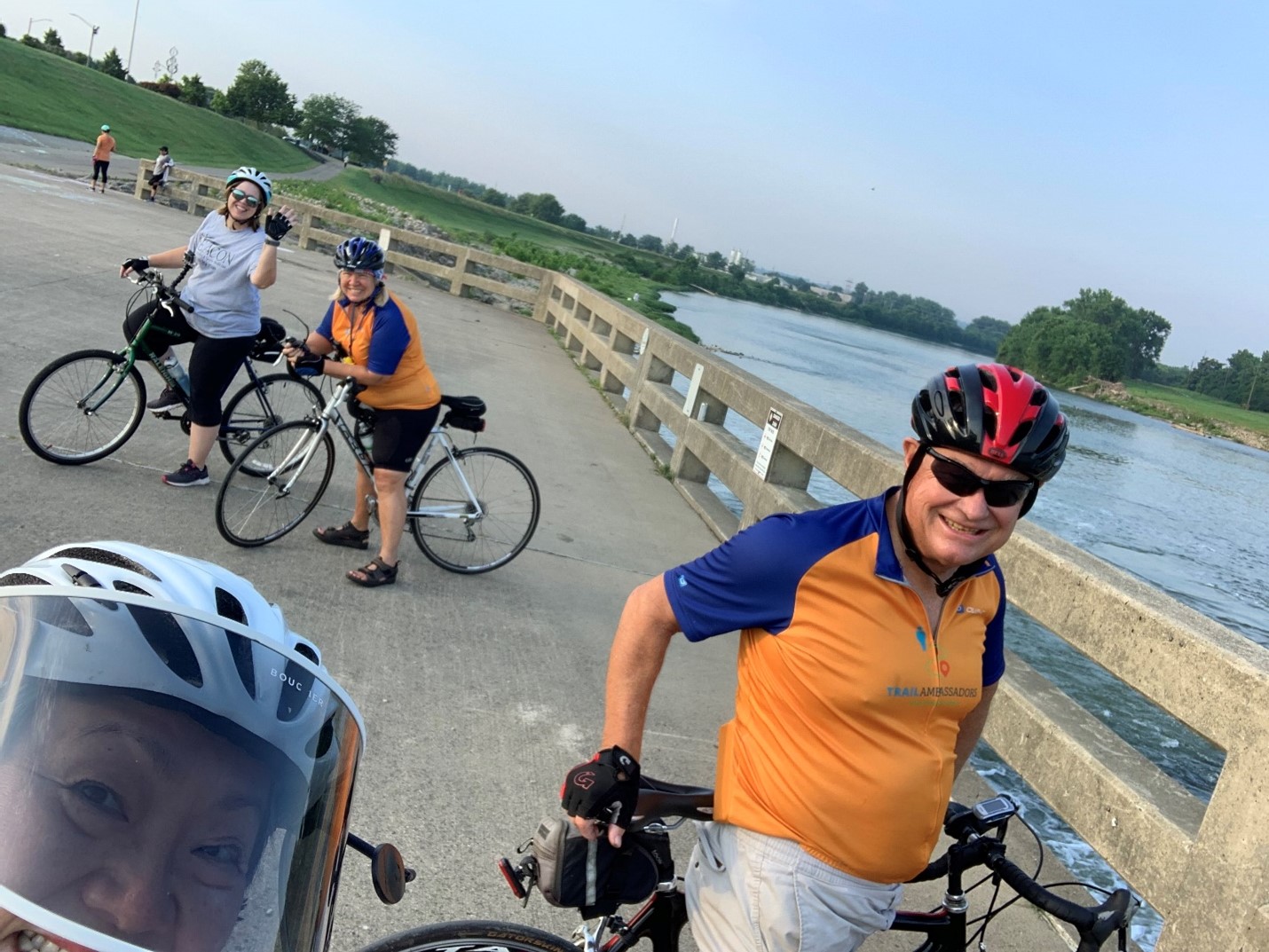 Biking Monitor, Hiking Monitor, or Trail Steward | Trail Ambassador Program (TAP)
The MetroParks Trail Ambassador Program (TAP) is intended to provide an intergenerational opportunity for interested volunteers to contribute to the community by monitoring, maintaining, and promoting the use of MetroParks trail system. The three categories of Trail Ambassadors are Biking Monitors, Hiking Monitors, and Trail Stewards.
This program requires a 6-month commitment with a minimum of 4 hours completed per month.